Ah, the barbecue and hamburgers. It's a fast weekday meal after a long day. It's the weekend backyard party main stay. Or at the beach with a grill nearby. However you look at it, the hamburger is and always will be the go-to food when it comes to the barbecue!
The possibilities are endless – from the type of bun, seasonings, sauces, cheeses, and topping – to take your burger to a whole other level. I have taken the different ingredients and broken them down into categories. Pick one from each category to create your burger masterpiece! When you think about the endless combinations, it can be mind boggling – no one said the hamburger has to be boring!
Start with the Bun
The choice of bun can bring an entirely new taste to any hamburger. The fresher the bun the better. Choices can range from your staple white or whole wheat bun to a multigrain seeded bun. There are also the widely popular Brioche, poppy seed, flax, sesame seed, onion or everything bun. An "everything" bun is usually a combination of poppy and flax with onions.
Meat
A hamburger can be more than just beef. The choices can be ground pork, ground raw turkey, ground veal or ground lamb. You can also use a combination of ground meats. Mixing both ground beef and ground pork for example.
Add to the Meat
Making a burger stay together and keep its shape usually requires adding an egg and some bread crumbs. With or in place of the egg you can also add barbecue sauce, ketchup, HP sauce, yogurt (plain), milk or soy sauce. The bread crumbs can also be seasoned or you can do what I like to do occasionally, I crush a bag of chips like Old Dutch Onion and Garlic. This adds the crumb and seasoning or flavor at the same time!
Seasoning
Some people swear by just a bit of salt and pepper, but adding some spice can turn that burger up a notch! Try adding a choice of dry onion soup mix, minced garlic, chili powder, Italian seasoning, dried basil or fresh ginger. Even a bit of Montreal Steak spice can jump-start any hamburger. Take what seasoning you like and give it a go!
Add Vegetables to the Meat
That's right. You can add veggies like finely chopped jalapeno or green peppers, canned diced chili peppers, finely chopped banana peppers, grated carrots, finely chopped canned mushrooms (drained), finely chopped onion or green onions. Just remember you are adding a bit of heat with some of these.
Condiments
This is where you can have a bit of fun. Horseradish, mustard including Dijon, honey or hot, mayo including garlic mayo, relish, ketchup, jam (yup!), hummus, chutney or aioli.
Toppings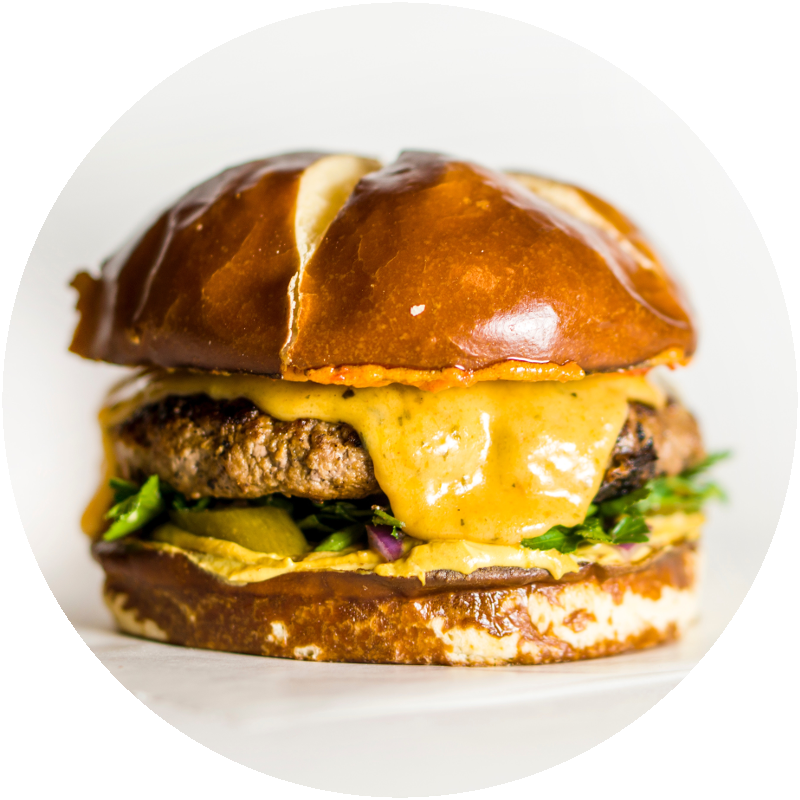 The possibilities when it comes to toppings can be endless! There are the usual suspects like onions, tomatoes, lettuce and bacon. Some add a fried egg on top. Then there is sautéed onions and mushrooms, salsa, avocado, guacamole, spinach, kimchi, onion rings or grilled pineapple slice. The list can go on and on.
Cheese
Every burger needs a great cheese. Cheddar cheese, brie, Swiss, feta, gouda, American cheddar, blue cheese, pepper jack, Monterey to the more upscale Burrata and gruyere. Not everyone likes cheese so you may want to check with your guests first or have them add just before they come off the grill.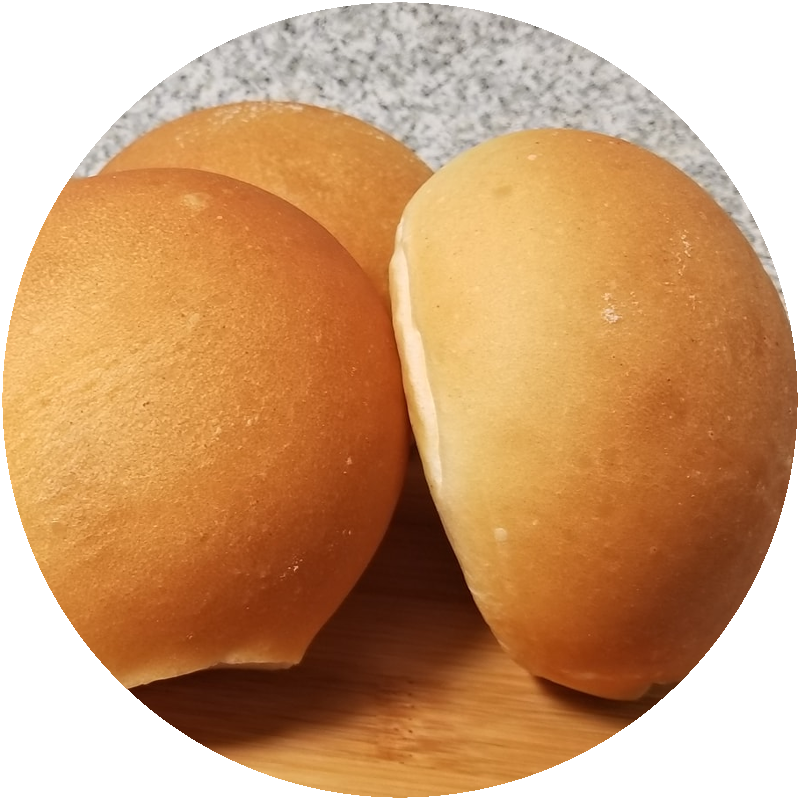 The moral of the story is that a hamburger can be any combination of anything (or everything) you enjoy. Have the kids be a part of it by building their own. They learn the art of matching simple ingredients for very flavorful results!
Those in Winnipeg can head over to Harvest Bakery and Deli for your start to the best burger… THE BUN!! We bake them fresh each and every day!
PS: My favorite burger foodie is @samsburgerlist on Instagram. Check it out for more great inspiration!