At Harvest Bakery we strive to help you celebrate special events in more personal ways. With the help of Photo Cake System Edible Image sheets we can bring your photos to life. What better way to wish that special someone a Happy Birthday or your favourite couple Happy Anniversary? Maybe someone just graduated or got that "dream" job they have always wanted! Nothing brings people together more than the added personal touch of a custom cake.
Imagine celebrating a milestone such as a 50th Wedding Anniversary only to see your "bride and groom" as they were on that special day. Most special occasions call for the cake to be the centrepiece. What a way to relive those memories and start the sharing of some great stories!
We also have great licensed images for those who have a favourite character! Celebrate with Sponge Bob and Patrick or Barbie. Maybe a Disney Princess is front and centre – we carry a wide array of images for any fan! We can also include a photo of the guest of honour.
Order Online!
We're proud to now offer online ordering for cakes. With just 48 hours' notice, we can have a custom cake ready for pickup!
Our cakes can feed as little as 8 to 10 or as many as a 100, from 7 inch round to full slab! We can help no matter the number.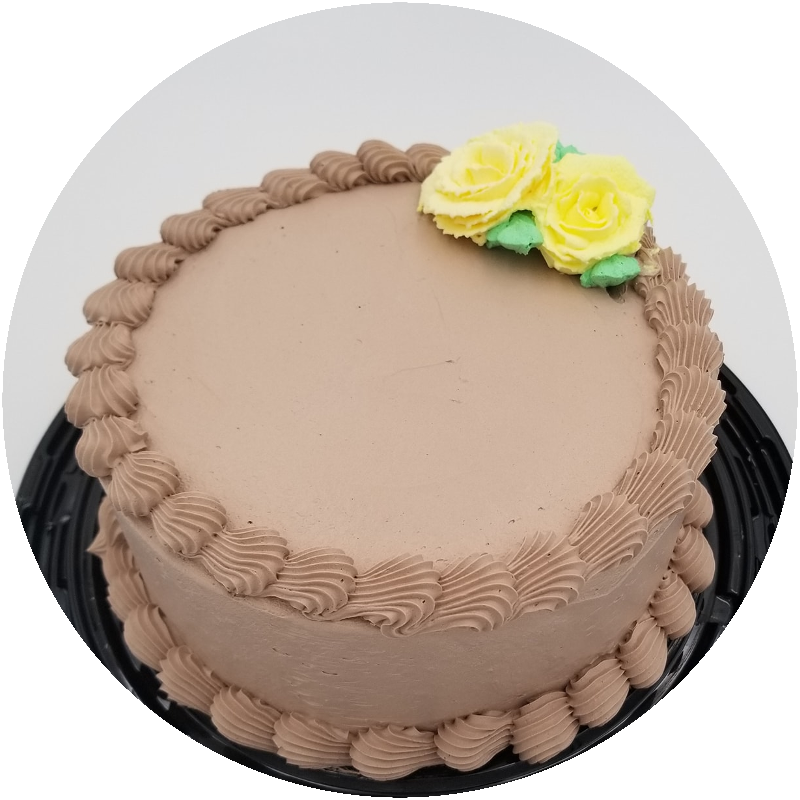 Choice of white or chocolate cake as well as delicious fillings such as Venetian cream, lemon, cherry or strawberry will compliment any event. Our knowledgeable staff will help you decide what options fit your event best. And our icing…not too sweet, light and fluffy with just the right amount of flavour and texture. We use a non-dairy, edible oil based whipped icing that is tot-friendly for those little ones that like to wear cake more than eat it.
So invite us to help with your next cake. We want to help you make great memories too!!