Bread
With over 20 varieties of bread to choose from. All made and baked in-house from the fan favorite Golden Flax bread with ground flax right in the flour to every child's staple white or whole wheat.
You will be sure to find what you need to please the toughest critic in your home. Made with the freshest ingredients and baked fresh for you every day. Some varieties include Winnipeg Style Rye, Marble Rye, Country French, High Fibre, Cinnamon Raisin, Multigrain, Golden Harvest and Historic Grain which contains spelt and Kamut flour. Taste traditional round breads like Sour Dough, Pumpernickel, Russian Grain or our best seller Multigrain Sour Dough! Great for any "Rip & Dip" center piece.
To see our full selection stop in today! You won't be disappointed!
Buns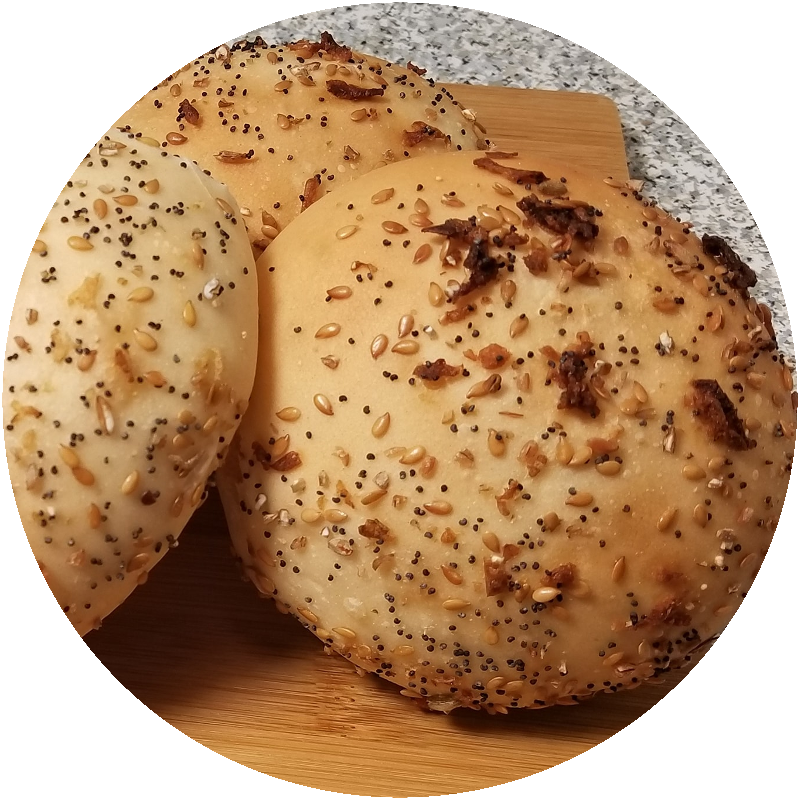 At Harvest Bakery we provide a wide variety of buns for every occasion. From your dinner table to the BBQ to that special event.
Choose from white, whole wheat, crusty, seeded multi grain or soft in dinner size to large Italian, subs and Kaisers. We also have brown-and-serve bread sticks as well as cheese sticks. From start to finish each bun is made and baked in-house.
Looking for egg or milk free? We have you covered. Just ask our knowledgeable staff what you are wanting for your function and we will have you covered! We bake them fresh each and every day!
Bagels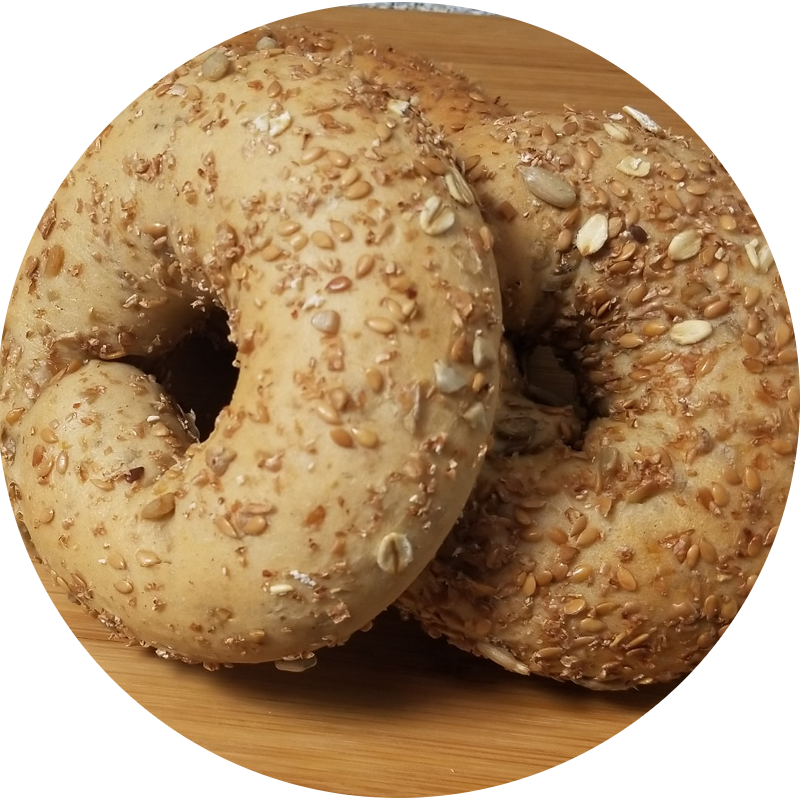 One of our most popular sale days at Harvest Bakery is Fan-Favourite Bagel Monday! Baked fresh each and every day our bagels stand up to the pickiest of eaters.
With 11 varieties to choose from they are a favourite for breakfast, lunch or just because! Try them with cream cheese or take fresh meat home from our deli for sandwiches. Or just simply toasted. Made and baked in-house with the freshest of ingredients! Flavours include cheese, jalapeño and cheese, bacon cheddar sun-dried tomato made with Manitoba local Bothwell cheese. Or sweet cinnamon and raisin, blueberry, raspberry, or chocolate chip.
Plus favorites multigrain, plain, whole wheat or our newest everything bagel. Once you try them, you will keep coming back!